Orlando Realty & Property Management is a premier central Florida management firm managing properties in Orange, Osceola, Lake, Seminole and Volusia counties. Today, we're talking about what sets us apart from other property managers and how we approach the local rental market.
Marketing and Advertising
We market your property and advertise on over 150 different websites, 10 apps and the Multiple Listing Service (MLS), as well as its syndicated partners. We are also the only property management firm in central Florida with a website that fully translates into Spanish. We use a superior marketing strategy called flex pricing, which allows us to broaden the pool of potential tenants and reduce vacancy. Your property will get more calls and more showings, which equals less vacancy.
Tenant Screening
Our goal is to find you the most qualified tenant for your property. Not only do we do a national criminal background check when we screen, but also a comprehensive credit check. We also look for a national eviction history. Finally, we will contact the past landlords over the last two years to make sure the rent or mortgage was paid on time in the past. This will tell us if there is a good chance that the tenant will be punctual with rental payments in the future.
Leasing and Communication
Every lease is drafted by an attorney experienced in local landlord and tenant laws. We stay up to date on all the changing Florida statutes. We strive for outstanding communication and maintain a liaison between owners and tenants. Our goal is to have all parties happy, which means more money in your pocket.
Pricing Strategy
We'll provide advice on your property's condition and put together a pricing strategy that gets you the most rent that the market will bear in the shortest amount of time. We will rent your property at the highest amount possible while showing seven days a week and responding to calls and inquiries immediately.
Regular Inspections
We perform multiple interior and exterior walk-throughs of your property each year. Typically, we do these 90 days into a lease and 90 days before the end of a lease. These inspections throughout the term of the lease are central to preserving the condition of your property and deciding whether you want to renew the tenant for another year.
Property Sales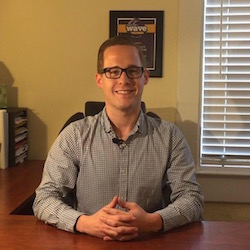 We can assist you in the sale of your property now or in the future. We think you should be free to decide who will be the best listing agent for your property given its location and characteristics. Our process is hassle-free and we are happy to assist you in the best way possible.
If you have any questions or you'd like to hear more about our services, please contact us at Orlando Realty & Property Management.