Collecting and returning security deposits can often be one of the most complicated parts of being a landlord, especially if you don't understand the law. Not knowing the security deposit requirements for a rental property in Orlando puts you at risk for claims from the tenant that can be expensive and time consuming, let alone the potential legal costs if the tenant hires an attorney. Ensure you are familiar with Florida rental/landlord laws and that you understand the deadlines and your responsibilities (Example: Failure to correctly spell a name or have the correct address information could void the security deposit claim.)
Collecting the Security Deposit
There is no legal limit in Florida to the amount of security deposit you collect from your tenants. However, you must treat tenants fairly and consistently. A common practice most landlords and property managers require is an equivalent of a month's rent. This should be enough to cover any potential damages or lost rent. If you are allowing pets in your property or you accept a tenant who isn't as qualified as you'd like, it's possible that you'll want to collect an additional deposit or fee before the lease begins. Once you get the security deposit from your tenant, it's important that you keep it in a Florida banking institution (it's the law). This is especially important if you are an out of state landlord. You cannot keep the deposit in a bank that has a branch in Florida; it must be kept in a bank in the state of Florida. The deposit also needs to be in an escrow account, separate from your own funds. You'll need to disclose where the money is being kept, and the best way to do that is by including the information in your lease.
Charging the Security Deposit
At the end of the lease, you can charge the security deposit for any damage that the tenant has left behind. Ensure you conduct a thorough and detailed move-in inspection so you can compare the condition of the property at the end of the lease to the way it looked before the tenants moved in. Include plenty of digital pictures. Keep in mind that some wear and tear is expected (see some of our other blogs regarding what is / what is not normal wear and tear), and you cannot deduct it from the security deposit. If you need to do any cleaning or repairs after your tenant moves out, be sure to save the invoices so you can include them in your claim against the security deposit.
Returning the Security Deposit
If the property was left in good condition and you have no plans to make a claim against the tenant's security deposit, you have 15 days from the end of the lease term to return the deposit to the tenant. If you do plan to make a claim against the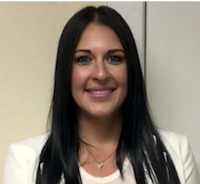 security deposit, you have 30 days to gather your documentation and prepare an explanation for why you are keeping some or all of the deposit. Important tip: Spend a few extra dollars and mail these items via Certified Mail through the United States Post Office.
If you have any questions about the proper way to handle a security deposit, please contact us at Orlando Realty and Property Management.