Thinking about Buying or Selling?
We can help with all your real estate needs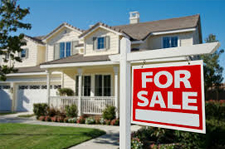 The Central Florida real estate market has certainly had its ups and downs over the past number of years. Now more then ever hiring an expert is important. That is why we do not accept every listing nor work with every buyer. Why?? To provide you the best possible professional service. Our core business is property management, which means we work with lots of realtors, we know the ok ones, the good ones and the great ones. We are fully capable to handling many of your Orlando area real estate sales needs, but some transactions we bring in an expert (your primary physician knows the best specialists and refers you to them - we are in a similar situation). In those cases, we will refer you to the expert you need.
Find the perfect Home.
If you are in the market for the perfect home, you have come to the right place. As a Buyer, we can help you through the process of finding and submitting offers for the home of your dreams.
Properties for Sale
Selling
Competitive Commission Structure
Understanding the needs to Tenant(s) and Owner(s) during the sales process
Relationship with current tenants for ease of leasing
Unmatched Negotiating Skills
ORPM Marketing Machine
Buying
MLS Automatic Listing Feeds Available
Unmatched Negotiation Skills
Showing of Properties for Sales
When we do list a property for sale (the A, B, Cs of selling a home):
We Advertise the property like we do our rentals, very aggressively. Our advertising methods will draw at least 10 times more calls than what a private owner would be able to generate and more ads then most other realtors. Quicker closing at a higher price!
We consult with you to price the home correctly (a Buyer to pay the highest price possible!).
We assist in helping you make the Condition of the property show as well as possible.
There is a lot more to selling or buying a home, call us today at 407-641-5049, send us an email ORPMnbd@gmail.com or fill out the form to the right. We look forward to assisting you or referring you to another great agent.