Welcome to the Orlando Realty and Property Management Website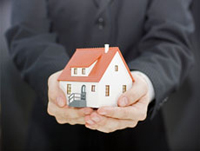 Here at Orlando Realty and Property Management, we specialize in Leasing and Property Management throughout Central Florida. We have over 120+ years of experience within our organization; we extensively market vacancies; we offer our owners a level of service that is lacking in today's market place. Speed, accountability and a great rate.
We have asked our rental owners over the years what are most important to factors regarding their properties. Below are the items that most frequently came back to us, we bet these items are important to you as well.
#1. Find a great tenant quickly.
Review our rental market statistics - Click here.
What is it costing you to be vacant? We lease them 15 days faster than our competition!
How? More Ads = More Calls = More Showings = BETTER QUALIFIED TENANTS FASTER!
#2. Get the most rent the market will bear (More Advertising than any firm in Central Florida). Here is just some of the advertising we do on each rental listing:
We advertise on dozens and dozens of popular rental property websites, including Realtor.com, Facebook.com, Homes.com, Rent.com, etc.).
We also utilize numerous phone apps to advertise your property as well as Social Media to promote properties.
We place properties on the Multiple Listing Service (MLS) to promote your property to local real estate professionals who might have to perfect tenant for your property.
A complete website in English, www.407rentals.com and Spanish (the only one like it in Central Florida), www.407alquilar.com.
Our goal is to generate as many possible phone calls, showings and thus qualified tenants!
#3. Charge me a great rate.
Management Fees as low as 5.9%, call for details.
We offer a PRICE MATCH GUARANTEE. For properties that rent above $1099 we simply won't be beaten on price, we guarantee it.
#4. Effectively Communicate with me, the owner.
We are an "A" rated business with the Better Business Bureau. ORPM has shown sustained, consistent growth, from just 5 properties in 2004 to over 650 currently...you must be doing something right if you are a growing Real Estate organization in today's economy.
Mention Code 'GPC' and receive this month's special: FREE EVICTION PROTECTION covering up to $1500! Plus another special saving the average owner another $300.00.
We are available till 8:00pm Monday through Friday and until 5:00pm on Weekends, so call now 407-434-9173 to receive the free promotion.
Inquire About Our Services
Areas We Serve