Clermont Property Management
Let Us Manage Your Clermont Rental Property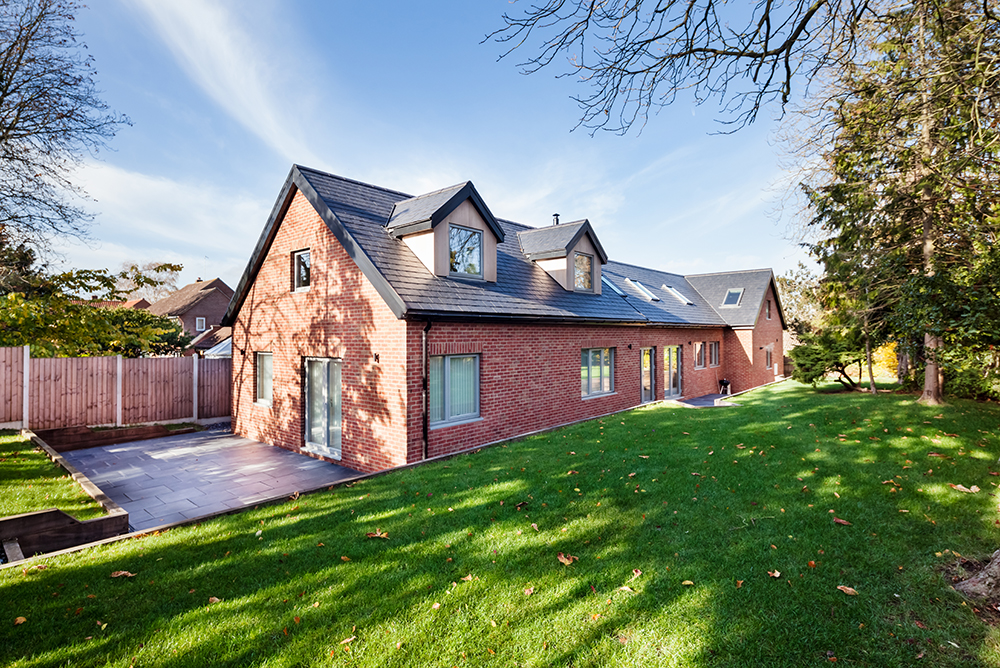 Maximize Your Rent Revenue, Protect Your Investment.
You own a house or condo in the Clermont area. Perhaps it's an investment property or maybe you once lived in the home and plan to sell it when the market turns around. Either way, now you need to get it rented...and fast!
But finding quality tenants and keeping them happy can be pretty demanding. Do you really have the time or desire to be a landlord? That's where Orlando Realty and Property Management comes in.
For immediate assistance in answering your property management questions, call NOW: 407-434-9173. We answer calls until 8:00pm Monday through Friday and until 5:00pm on Weekends.
What we do as your Clermont property manager:
Resolve any condition issues at a property (cleaning, painting, repairs)
Advertise your rental property
Answer calls of prospective tenants
Show your property to prospective tenants
Run a thorough application on each tenant

Including criminal, credit and eviction background checks, income and rental verification

Attorney prepared Lease signing
Perform a move in walkthrough prior to tenant taking possession of the property
Full service repair and maintenance throughout the lease
Rent collection
Assist attorney in an eviction (rare, but it does happen)
Accounting of all funds
Mid lease and final move out walkthroughs
When necessary file a claim on the Tenant's Security Deposit
Plus many, many more items, then we locate a new tenant and start all over!
Benefits of using Orlando Realty & Property Management
Turnkey Property Management
Established in 1999, Orlando Realty & Property Management has the experience, the staff and the systems in place to care for your property the way you would, if that were your only job.
We manage several hundred properties in the Central Florida area, from single family homes to large apartment buildings. We specialize in Clermont real estate market. And we know what it takes to get and keep a home here rented.
Now you can hand over all the stressful and time-consuming responsibilities that come with being a landlord. We'll handle everything. Most important, you can be confident that your property is in good hands.
Marketing Makes the Difference
A rental property doesn't lease itself. Every day that your home sits vacant costs you money. It doesn't take but a month or two before you're in a cash-negative position.
Orlando Realty and Property Management will find you qualified tenants. We will actively market your property in ways you might not be familiar. And some ways other property management companies don't even do. It's not enough to simply place an online ad or a sign in the yard and wait for a qualified tenant to call. That's way too passive if you want to maximize occupancy and revenue.
Inquire About Our Services
Instead, we use traditional marketing tools like MLS and signs combined with aggressive e-marketing. We will place detailed information about your property on dozens and dozens of popular rental property websites. We also utilize numerous phone apps to advertise your property as well as Social Media to promote properties. This will generate phone calls, showings and thus qualified tenants. That's a massive amount of exposure guaranteed to generate a constant flow of potential renters. We utilize a website (the only like it in Central Florida) geared to those who speak Spanish as a first language. We provide our clients an edge.
And, unlike most Clermont property management companies, we answer our phones and show properties seven days a week. That's what it takes to find tenants, so that's what we do. We WILL get your home rented.
Get the Highest Rent You Can
Setting the right price is key. We know the neighborhoods of Clermont and what the market will bear. We are constantly monitoring rental data. Working with you, we'll develop a game plan to attain the highest possible rent for your home.
Our team members at Orlando Realty & Property Management have been trained in leasing negotiation. We don't just show your property; we build its perceived value in our conversations with potential tenants. That's how we close deals and maximize your monies.
You Want Good Tenants and So Do We
Every landlord has his share of horror stories about tenants who didn't pay up or didn't care for the property. At Orlando Realty & Property Management, we believe that the best way to avoid problems down the road is to start with quality tenants.
We don't simply rent to the first people who call. Instead, we spend time with interested prospects, showing them the property, asking questions and getting to know them.
We then have a thorough application process. Our credit and background checks are more extensive than most other property management companies (Go ahead and compare, yes, we do have higher level of application standards). It may sound tedious, but it works.
We rarely evict a tenant which is pretty impressive for a company that manages hundreds of properties.
Protect the Value of Your Home
If a renter doesn't maintain your property, you could see its value plunge. That means costly repairs or a lower asking price when you eventually sell. Neither one is a great option.
Orlando Realty and Property Management helps ensure that your home is properly cared for. The first important step is to deliver a rental property clean to a tenant at lease commencement. If the tenants knows that you/we care about the property, they will too. We let the tenants know that we are hands-on property managers from day one. They can easily contact us if a maintenance situation arises, but to also perform mid-lease walkthrough and a final walkthrough to properly document the property's condition. We are approachable and we take action. Little grievances don't have a chance to become big problems.
Clermont Property Management Pricing
Call now and ask how we will:
Provide you peace of mind (our FREE EVICTION PROTECTION program).
Save you money (our MONTHLY PROMOTIONS saving owners an average of $300.00).
Most importantly, help you (This is what we do, we will make this STRESS-FREE for you).
We answer calls Monday through Friday until 8:00pm and Weekends until 5:00pm.
Call us now at 407-434-9173
Email us at orpmnbd@gmail.com
Orlando Realty & Property Management does business in accordance with the Fair Housing Act and does not discriminate on the basis of race, creed, religion, age, sex, familial status, marital status, disability, color, national origin, sexual orientation or any other protected basis.
Clermont Area Information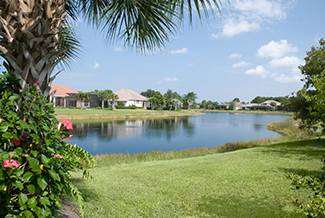 Clermont's Historic Village, at the corner of West Avenue and Osceola Street, is a cooperative effort of the South Lake County Historical Society and the City of Clermont.

The Townsend House was moved to the site in 2002 from its orginal location on what is now Highway 50 - just west of the Auto Zone store. The house was built in approximately 1895 andthe front of the house faced Highland Avenue, with the back overlooking Crystal Lake. This was the home of James and Sallie Townsend, the first African-American couple to make their home in Clermont. This home has been open to the public since 2005.

The second house relocated to the Historic Village was the Kern House. The house was built in approximately 1885 on Montrose
Areas We Serve